Welcome to Our Community
Reopening Update - Tuesday, May 19, 2020

Wow, what an unprecedented time we've been living in! Hopefully, we are on the road to a new normal. Utilizing Governor Abbott's orders, released in stages over the last few weeks, the Association staff, contractors, and Boards of Directors have worked together to develop numerous plans that allow us to best 're-open' Sienna – not only in terms of operations, but also with consideration of the financial implications related to governmental orders/mandates and CDC guidelines. These orders and guidelines dictate how we are to move forward in offering recreational programs and camps, opening of amenities and facilities, hosting of events and require a great deal of planning and preparation. The Associations' appreciate the community's support as we work through these continually changing processes.

Youth Summer Camps – The most recent orders allow for youth summer camps to begin operations on May 31. Introduced in March newsletter, the Associations' 2020 'Funderful" Summer Camps Program offers a wide variety of activities – from the arts & sciences to athletics - designed to appeal to kids of all ages and interests. Now that the 'go ahead' has been given to host these annual camps, Staff is working to confirm instructors availability and that guidelines can be met. Register online for camps Siennanet/REGISTER. Click here to see this year's camp offerings (some information may be subject to change).

Fitness Centers – Sienna's Brushy Lake and Sawmill Fitness Centers are anticipated to open June 1, pending final Board approval of supplemental rules. While this is exciting news for many, re-opening requires significant changes in operations including but not limited to: implementation of new temporary rules and guidelines related to 25% use capacity limits, social distancing, supplemental signage and waivers, relocation of equipment, cleanings between users, regular sanitizing of sites, and the overall management of the fitness centers.

Residents who wish to work out at the centers will need to bring their Sienna IDs as always, but will also be required to make some adjustments to their regular work-out routine: gloves covering all fingers and the entire hand to the wrist are required to be worn during workouts and participants must bring their own towels and filled water bottles (drinking fountains will be closed). Fitness Center staff will be monitoring capacity closely which may result in residents experiencing wait times to enter based upon limits. As we move closer to the June 1 opening, specific details related to revised hours, rules, and operations will be communicated to residents.

Pools - At this time, the Association anticipates opening three pools initially – the Sienna Springs Resort Pool, the Brushy Lake Pool and the Sawmill Lake Pool. It is anticipated that the Resort Pool and Brushy Lake Pool will open June 15, pending Board approval of rules, availability of lifeguards and supplemental signage. Staff is hopeful that the Sawmill Lake Pool may open sooner than June 15, on a swim at own risk basis (no lifeguards on duty). Due to COVID-19 and social distancing guidelines, our pool contractor has not been able to get new lifeguards trained as per normal – which is significant for Sienna as nearly 50% of the community's lifeguards are new hires each year. Therefore, the start of Sienna's regular pool season has shifted by approximately two weeks to allow time to get as many lifeguards on hand as possible. Just like the Fitness Centers, pools will operate much differently this summer, requiring residents to modify their pool usage and experience.

The Governor's mandate of a 25% capacity of normal operating limits at pools and use of social distancing measures, as well additional cleanings as recommended by our contractor, will drastically alter how the Association and our contractor will manage the pools in the coming months. The question has been how to best address capacity/use requirement and be fair to as many residents as possible?

After evaluating several options, the Association is implementing a reservation system that will include limiting how long residents can stay at the facility, how many folks can be in a group, and the frequency in which individuals may be able use the pool. Development of this reservation system is currently in process and will be rolled out through the Associations' lifestyle app, Sienna. It is anticipated to be ready in approximately 2-3 weeks (crews are rapidly working on this project). Residents who wish to visit the pools this summer – especially in the early stages – will be required to make a reservation through this app. Residents will only have access to pools if a reservation has been made, is confirmed upon arrival at the pool, and the corresponding Sienna ID is provided. The Sienna app works on iPhones or android phones and is available in both the Apple Store and Google Play Store and is free. Residents are encouraged to download this app now (if you have not already done so) to ensure that it is ready for your use. More details on the reservation system will be communicated as we move closer to our anticipated opening date(s).

Finally, current orders also detail that 'interactive amusement elements' should be avoided, which means that water features (slides, play structures, diving boards) will not be available as the pools open, nor will pool furniture be available for use (residents are welcome to bring a small/camping style chair for personal use). The Association is hopeful that as we move through the summer, additional pools can be brought online and new guidelines will allow waters features to reopen. While "pool life" in Sienna will be a different experience this summer, we are excited to be able to open the pools in a few weeks.

Tennis Courts – Open for play on a reservation-only basis with a max of 4 on any court. To reserve a court, visit Siennanet/Lifestyle. Bathrooms at the courts will be open beginning June 1.

Volleyball Courts - Open but play should be limited to a max of 4 individuals.

Community Buildings - Association Office, Club Sienna Community Building, Sawmill Lake Club remain closed at this time.

Playgrounds - Remain closed at this time as does the splash pad adjacent to the Sawmill Lake Pool remains closed. General parks and trails continue to be open.
Sienna IDs
New residents and current residents who need a Sienna ID (or a replacement ID) can request those online via Siennanet/Online Forms and IDs will be mailed. Residents are asked to plan ahead when requesting ID cards as USPS can take up to several days.
Upcoming Board Meetings
The Sienna Residential Association (SRA) and the Sienna Community Association (SCA) Boards of Directors are scheduled to meet virtually next Tuesday, May 26 (SRA at 9 a.m., SCA at 1:30 p.m.). Detailed agendas and further information will be posted on Siennanet and distributed via email on Thursday, May 22.
Turf Repair at the Amphitheater Hill
Beginning Tuesday, May 26, a significant portion of the Amphitheater hill will be roped off and closed for turf repair. The area will be closed to use for approximately 30 days in hopes that it can return to healthy, green turf for future events.
Stay In Touch & Engaged
The Association has been encouraged to 'see' residents stay in touch and engaged with each other and with Staff, even if not in person. Whether participating in virtual events and online activities or fitness classes through our Facebook pages, submitting online modification applications (lots of fun things being done at properties this year!), or checking out updates on Siennanet, you've been busy. The best part – these tools are all easy to access. If you haven't checked them out – do so now!
• Siennanet (www.siennanet.com) – Information on life in Sienna! To get us all through this time, regular updates will be placed on the Welcome Page/Landing and within the Residential News link (located on the Welcome Page).
• Sienna – The Sienna app provides a complete overview of events, classes, leagues, fitness and more. To access this app, download from your app store.
• Report It - Allows residents to report deed restriction concerns/issues and maintenance and operations issues anonymously to the Association. To access this app, visit www.reportit.com or text Sienna to 63975 for a link.
• Sienna Associations, Sienna Recreation, Brushy Lake and Sawmill Lake Fitness – Facebook pages with community info and recreation updates.
Have a great Memorial Day weekend.
---
The Sienna Associations (also known as the Association), are here for you. Collectively, the Associations include the Sienna Residential Association (SRA) - for residents living in one of the original six villages (Anderson Springs, Bees Creek, Shipman's Landing, Steep Bank East, Steep West and Waters Lake - and the Sienna Community Association (SCA) for residents living in the village of Sawmill Lake. The Associations' also include commercial property associations and foundations.
The Association Office is located on-site at the Club Sienna Recreation Complex, 9600 Scanlan Trace (corner of Sienna Parkway and Scanlan Trace). Sienna Plantation is unique in that its residential Associations are managed on-site, something not every community can boast.
The benefits of on-site management are many . . . prompt response to questions, firsthand awareness of community issues, closer interaction with service providers and more availability for inspections, to name a few. On-site management allows staff and residents to develop a real trust, with greater residential involvement and staff response.
The Associations' primary responsibilities include protecting and enhancing property values, maintaining common areas, enforcing deed restrictions, and providing lifestyle opportunities.
Residents can contact staff members through personal visits, telephone (281/778-0778) or via email.
---
The Board members and residents of our Associations know our community is more than just a place to live – it's a place to call home. Whether you've recently moved in, are a long-time resident, or are looking for the perfect place to move, we invite you to navigate through this website to learn more about our community. Thanks for stopping by!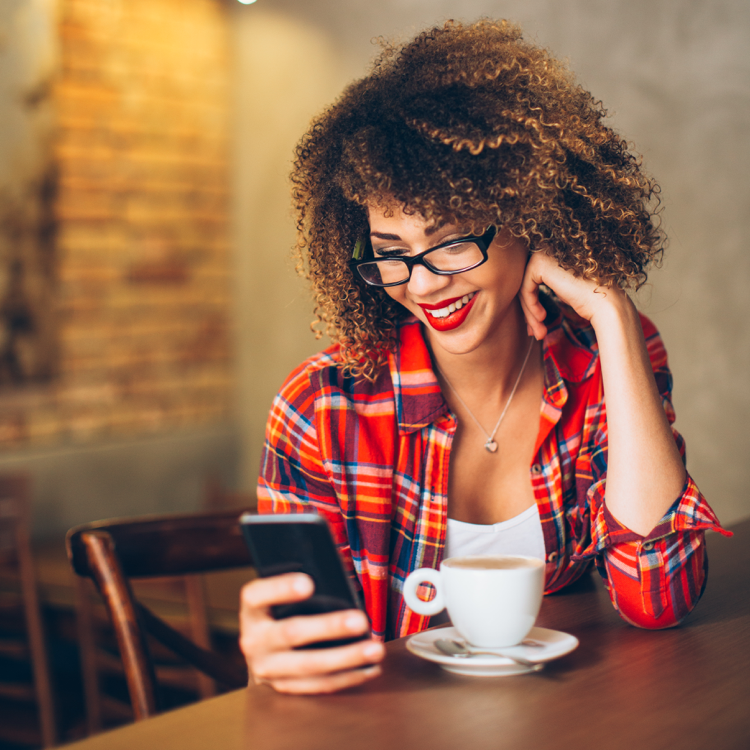 TownSq - Sienna
Download the app or visit the TownSq to:
Review your account balance

Submit architecture requests

Book common areas and amenities

Contact the board or your management team

Get up-to-date community news and events